The Everglades, An Amazing Natural Wonder
Are you interested in photographing the wild birds, animals and exotic landscapes in an informative Florida Everglades Photography Workshop? Join us as we photograph some of my favorite places.
I spent six years documenting the Everglades and South Florida as a staff photographer for the Naples Daily News so I know this area extremely well. I have also been honored with several national awards for my work documenting the natural wonders of the Everglades.
This trip focuses mostly on wildlife photography and some landscape photography. Stops will include places like Corkscrew Swamp Sanctuary, Big Cypress National Preserve as well as some locations off the beaten path.  It is suited for anyone from a beginner to serious amateur and does not require any outdoors skills or experience, just a love of nature.
The group size is limited to 12 people, and Mike Murray of North Sand Photography is co-leading this workshop so it will be a lot of extra one-on-one attention.
Everglades Photography Workshop details
The Everglades photography workshop is learning by doing, the best way to learn photography. Each day includes photographing in the field as well as a slide show discussion of the day's images

With small groups and two instructors there is close one-on-one individual interaction for all your questions.

 Small group sizes also ensures a peaceful wilderness experience for everyone, which is particularly important when photographing wildlife.
No advanced technical knowledge is required for the Everglades photography workshop. Our approach to photography is more about the creative process and does not focus on the technical details of cameras or on software gimmicks. This simple approach makes these workshops especially suited for beginners and amateurs.

Because this workshop focuses on wildlife photography, at least a 300mm lens is recommended. (Long lenses can be rented online and shipped to the workshop location.) A tripod or monopod is recommended for this workshop.
A deposit holds your space in the workshop and becomes non-refundable two months before the start of the Everglades photography workshop.

The remainder of the balance is due one month before the start of the workshop.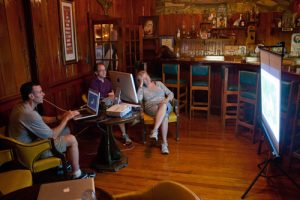 Most workshops require a minimum number of students or it will be cancelled. In the event of cancellation, a full refund will be given. It is highly recommended to wait to purchase airfare until the minimum number of students has been reached. Notification will be sent once a workshop has filled the minimum requirement. If the workshop does not fill the minimum requirement two months before the workshop, the workshop will be cancelled.

Workshops do not include ground transportation but carpooling arrangements can be made so not everyone will need to drive between each shooting location.
-Limited to 12 students
New dates will be announced soon. Sign up for my email list for updates on future Everglades workshops and other news.